---
Comic Life 3 is now available for both Mac and Windows!


"4 Stars and Editors Choice." MacUser Dec. 2013

"Awesome!... It's intuitive and it has a wider selection of title treatments and templates - love the retro look!" Chris Shoemaker, Co-Founder of Freshi Media

"Outstanding."
Alan Evans, The Dreamer Comic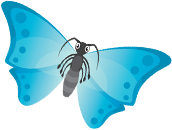 Ever wanted to be a character in a comic book?
Now you can with Comic Life! It's the ultimate app for turning your photos into a comic. Want to recount your holiday adventures or tell a life-story in an engaging style? Comic Life is the answer. What about creating an original story featuring you and your friends? That's easy with Comic Life.
It's the app with everything you need to make a stunning photo comic.
Fonts, templates, panels, balloons, captions and lettering art. Simply add your photos and some words and very quickly you'll have a finished story.


Comic Life is also
great for doing school projects, how to guides, flyers for your business or group, storyboarding, lesson plans, book reports, Internet memes; and that's just to name a few!
Creating an original work is easy with the script editor. When you're ready for a photoshoot, you can use the panel descriptions as a shooting guide! Then come back to Comic Life and combine your words and pictures into your story.

Photo filter effects and all our lettering options really make your photos come alive. It really makes turning your pictures into comic artwork a snap.
When you're done you can share your masterpiece with your fans in a variety ways.
Make it your story.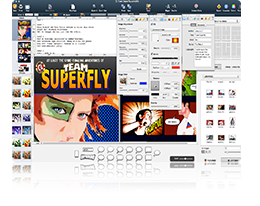 Script Editor


Get your words straight before starting your layout. Got a story idea that you want to make into a comic book?

Write it out in the script editor so you're ready to take or find the photos you need to make the story come alive on the page.

And taking your words to the comic page is easy with the SmartScript recognition system.

Advanced Filters

New parametric filters make your photos even more amazing than before, including awesome new options like Rotoscope, Retro, and Sketch.

Instant Alpha


Use the instant alpha tool to quickly knock out the background of your photos so you can place your characters in new locations or on dynamic comic book style backgrounds.

New Graphic Options

Brush strokes give your elements a hand drawn look. 3D lettering for stand out titles. New fill options for halftones, speedlines, textures and more to liven up your panels and lettering.

New Editing Controls

Parametric balloon shapes for more variety. Bendable connecting tails for extension bubbles. Rulers, alignment and spacing guides. Two up page display including facing pages. Master page elements for elements that need to be on every page.

And much, much more!